The First-class Secondhand & Consignment Store
Thank you to the many who have donated clothing, shoes, housewares, etc. so far, to this project! Sales have been good and the store well received by the community. We have a great and improving selection of things to choose from but we need your help with donations!
Spring is here! The perfect time to do some spring cleaning of your household, select those things that you haven´t worn in far too long and imagine how they might be for someone else who can put them to good use.
Our goals are to provide employment to local women who manage the store, generate income to use to fund programs to provide training and employment opportunities for Tzurumútaro women, other local projects to benefit the community and the Pátzcuaro Vision Campaign. Currently the store provides employment to three local women who now have the ability to work without leaving the village, contribute some income to their families and be available to take their children to school before opening and to pick them up at the end of their school day.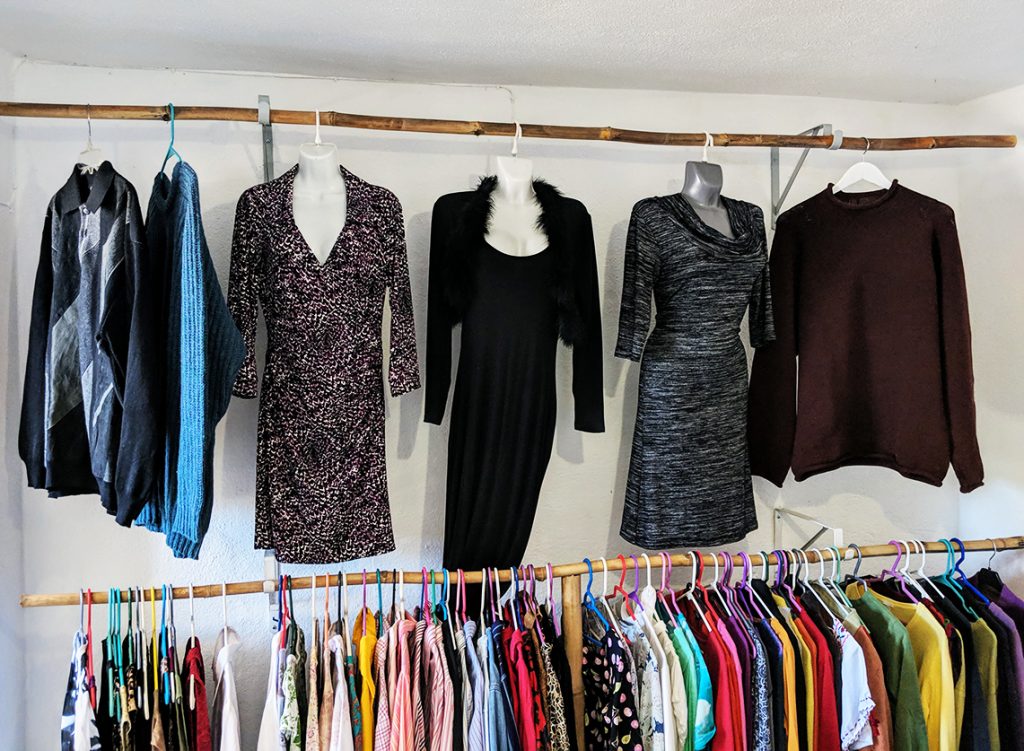 Store hours are:

Monday, Wednesday, Thursday, Friday, Saturday from 9 to 1 pm
Sunday 12 to 4 pm
Tuesday 2 to 6 pm
Segunda de Primera is now located in a new, larger space, still under the portal of the plaza in Tzurumútaro.
Donations can be made at Rancho La Gitana in Tzurumútaro as the store is not equipped to receive, sort or store items. We also offer pick up service!
If you prefer, you can also contact Deborah via text, phone or Whatsapp at 434 100 1149.
Thanks for your time and we hope to hear from you or see you at the store.